Top Kids Clothing Brands (Girls)
1. Berel children's clothing (Korean famous brand, professional children's clothing brand)
Berel is a Korean clothing brand that entered the Chinese children's product market in 2005. In order to ensure product quality, we adopt the method of monopolizing all market links of production and sales, and track the whole process of products from production to sales.
It has its own product research and development base and specialized international professional designers. According to the physiological characteristics, living habits and hobbies of Chinese children, we tailor-made various clothing and daily necessities. The raw materials of the products are all made of the highest quality materials.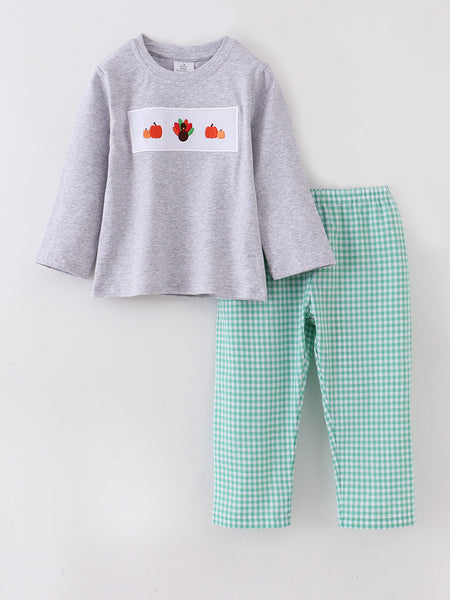 The health of every child is regarded as the standard of production, and high-quality and low-discount products are promoted to the market. While meeting the market demand, it has also created its own attractive brand, which has won the praise of consumers and investors. With the introduction of an international business model and a three-pronged approach of large-scale industry, multi-format operation and refined management, Berel has rapidly achieved strong expansion and has become a leading brand in China's children's products market!

2. Jingle cat children's clothing (brand-name children's clothing)

"Dingdangmao" is a professional children's clothing brand mainly promoted by Shanghai Dingdangmao Children's Products Co., Ltd. Since its inception in 1999, the "Ding-Dong-Cat" brand of children's clothing has been favored and loved by consumers. The minimalist style originating from the Mediterranean and Italy is jointly interpreted by Italian designers, well-known Hong Kong designers and domestic designers.
It is specially designed for urban 2 - Made for 16-year-old fashionable children. Emphasizing diversified collocation, with fresh, bright, bright and elegant environmental protection colors as the basic colors, it advocates natural, comfortable, environmental protection and individual leisure taste. Interpreted by concept and guided by style, it expresses the fashionable, casual and elegant side of urban children.
3. Wahaha Children's Clothing (high-profile brand)
Wahaha Children's Wear takes the popular and well-known brand of China's children's clothing industry as its development direction, and adheres to the principle of "medium-high grade, medium-low price". Wahaha Children's Clothing adopts the franchise method to develop its sales network. At present, more than 800 children's clothing stores (halls) have been developed in 30 provinces and cities nationwide except Hong Kong, Macao and Taiwan, among which there are 90 direct sales counters in shopping malls mainly in provincial capital cities, and more than 700 stores in provincial capitals and prefectures. Franchise stores in high-level cities and economic development cities. The wide channel network and vivid unified image are another reputation that Wahaha children's clothing is deeply trusted by consumers.
4. Mickey Mouse Clubhouse (world-renowned children's clothing brand)

Mickey's children's clothing brand is a children's clothing brand produced and launched in line with modern, scientific and professional standards, and adopts marketing decisions such as direct sales, monopoly, and cooperative operation to develop domestic and foreign markets. Provide high-quality children's clothing for children. The first brand that combines quality and affordability to the extreme!
Five, abc children's clothing (Taiwan famous brand, professional brand)
ABC adheres to the brand culture spirit of "because of love" and takes "helping Chinese children grow up healthily" as its mission; adheres to the ABC brand "Great Love Culture" of "education and public welfare". With professional production technology, forward-looking product design and strict quality control, ABC people provide high-quality products for the healthy growth of hundreds of millions of Chinese children.
6.decimal point children's clothing (consumer favorite brand)
Decimal Point Baby Clothing Co., Ltd. was established in 1993. After more than 10 years of hard work, the company has developed into a professional children's clothing business organization integrating design, development, production, sales and service. Since "decimal point children's clothing" has been put into the market, it has been seeking high quality and high taste, guided by customer needs, innovative and fashionable, and has won the favor of the majority of consumers. Follow modern safety standards to wash raw allergy-free and toxin-free children's clothing.
7. Piggy Banner Children's Clothing (Chinese famous brand, international famous children's clothing brand)
The "Little Pig Banner" brand was founded in 1995 and started operation in 1996. It has now developed into a modern clothing enterprise integrating R&D, production and sales, specializing in the "Little Pig Banner" series of children's clothing. Piggy Banner's products are targeted at children aged 0-15. Up to now, the annual output of Piggy Banner series brands is more than 11 million pieces, and there are more than 1,500 franchised chain stores. The sales network covers all parts of the country and Asia, Europe, America and other regions.
8. Zhili Children's Clothing (China Famous Trademark, China Famous Brand, National Inspection-Free Product)

Zhili Children's Clothing serves product design, development, technical training and manufacturing and processing of the above products, Children's Clothing wholesale and retail of clothing fabrics, children's clothing series product display and exhibition, and corporate information consulting services.
Nine, jojo children's clothing (well-known brand)
JOJO children's clothing was founded in 2002. It operates the fashionable and personalized "JOJO" brand children's clothing, and has developed into a large-scale clothing brand integrating R&D, design, production, and domestic and foreign trade. JOJO children's clothing not only pays attention to innovation in design, but also strives for excellence in quality. It is the first to introduce ISO9001 quality management system to strictly control product quality.
10. Goodbaby children's clothing (well-known brand)
Goodbaby has been innovating for 30 years, with the mission of "improving children's living environment and improving children's quality of life", and is committed to providing overall lifestyle solutions for parenting families. Meet the needs of young and fashionable parents such as travel, home, nursing, shoes and clothing for pregnant and infant children aged 1-14.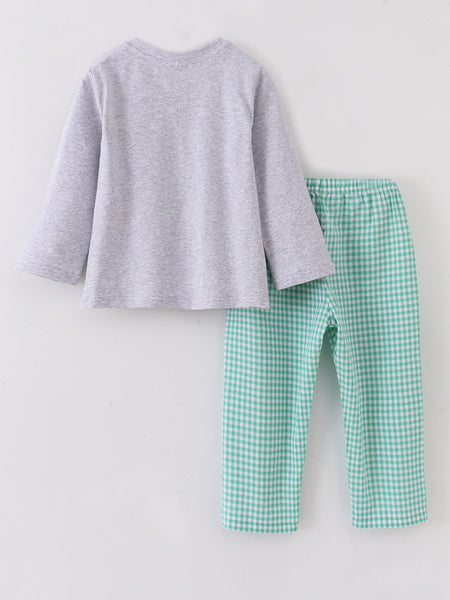 Top 10 children's clothing brands in China:
 Balabala (Chinese famous brand, top ten famous brand children's clothing, brand of Semir Group)
 Red Yellow Blue (Chinese famous brand, leading enterprise in children's clothing industry, Red Yellow Blue Group)
 Parkland.
 Wahaha.
 Shanshan Firskids.
 Mini house children's clothing.
Piglet Banner (Chinese famous brand, Dongguan Xiaozhu Banner Clothing Co., Ltd.).
Mami Maka Momoco (Chinese famous brand, top ten children's clothing brands, Fujian Baode clothing).